The best way to watch NFL live games is through the official NFL program called Game Pass. NFL Game Pass allows you to stream all NFL games Live on your computer, ipad, and Android devices.
If NFL game pass is so good, where is the catch? Firstly, NFL Game Pass is NOT available in United States so if you are in the states, you are SOL. US users have something called NFL rewind which lets you to watch archived NFL games but nothing Live. What's fun of that? I will show you shortly how you can get around the block and still subscribe to Gamepass.
If you are in Canada, UK, or Ireland, Gamepass is available to you but severely crippled. You lose out all playoff games, Superbowl, and Sunday Night football while paying the same price. However, by following the instruction below, you will be able to get all those blocked games and get around the blackout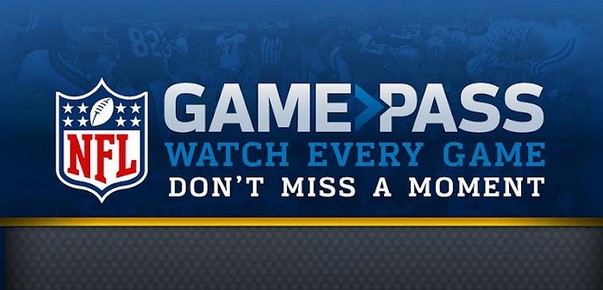 NFL Game Pass is too expensive for me so I found a way to get NFL Game Pass free.
I love to watch football but I really can't justify paying all that cash or getting locked up in a contract with DirectTV. Currently NFL Sunday Ticket is 5 payments of $59.99 or 1 payment of $299.95
I was reading through the fine print at gamepass .nfl .com and discovered a loophole that allows me to access NFL Game Pass for no charge. See for yourself below: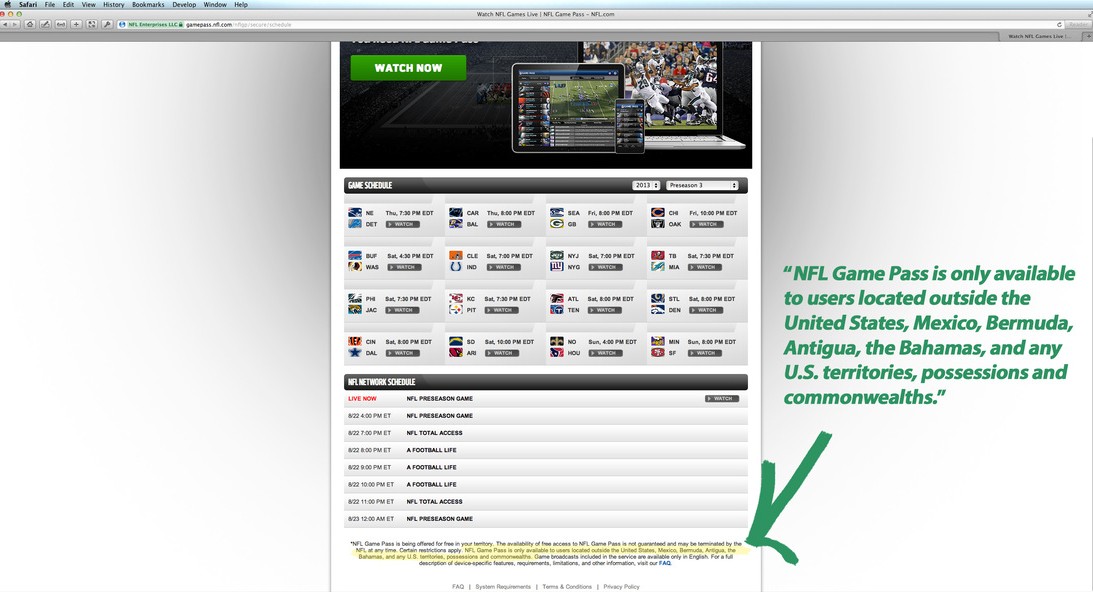 NFL GAME PASS IS FREE IN THE NETHERLANDS ...
So how does this help you? If you sign up for a VPN that has servers located in the Netherlands, once you're connected, the game pass website will think you live in the Netherlands, letting you get NFL Game pass free too. I don't know why NFL Game Pass is free in the Netherlands, it might be to try to build an NFL audience abroad. Whatever the reason is you can use it to get NFL game pass free for yourself.
A virtual private network (VPN) extends a private network across a public network, such as the Internet. So basically with access to a VPN your internet connection in the USA or wherever you are is routed through the connection where the VPN servers are located.
So basically you just need to establish a connection using a VPN located in the Netherlands and then you can watch NFL Games using NFL Game Pass for FREE. You can get VPN's for free but I would rather pay a small one time fee to ensure my connection is secure and my computer is protected. I use vpntraffic for my VPN service.
Make order Netherlands VPN only $1.99 below.
This is the best way to do it... No one is absolutely sure for this coming season but this was for last season. The Netherlands, Argentina, and New Zealand all were offered Gamepass for free. If you VPN'ed to any of these countries Gamepass would come up for free. If you have surfed to NFL Gamepass prior to tunneling into one of those countries, you will need to clear cache and cookies.
When you connect the Dutch VPN OPEN YOUR BROWSER AND GO TO GAMEPASS .NFL .COM
This is what it says at the bottom, When you get the Netherlands ip address
*NFL Game Pass is being offered for free in your territory. The availability of free access to NFL Game Pass is not guaranteed and may be terminated by the NFL at any time.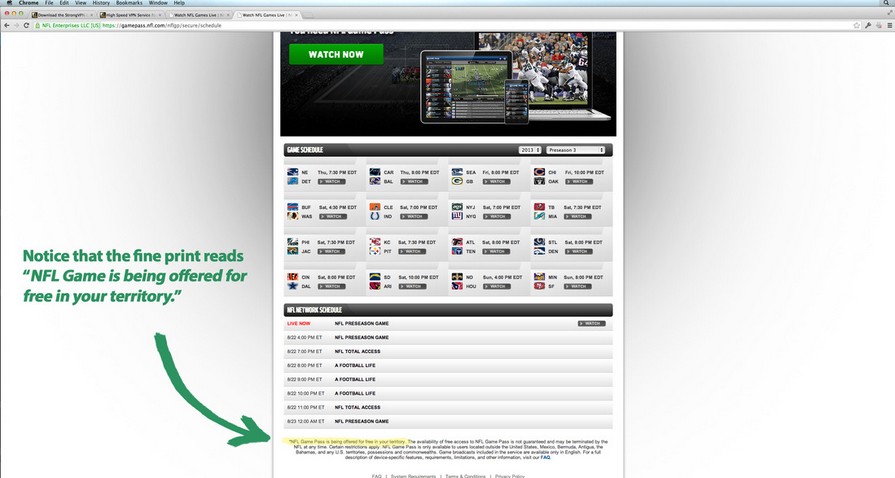 Simply click on the "WATCH NOW" button to connect to the live NFL Game Pass Video Stream and the player will launch and you can begin watching the game.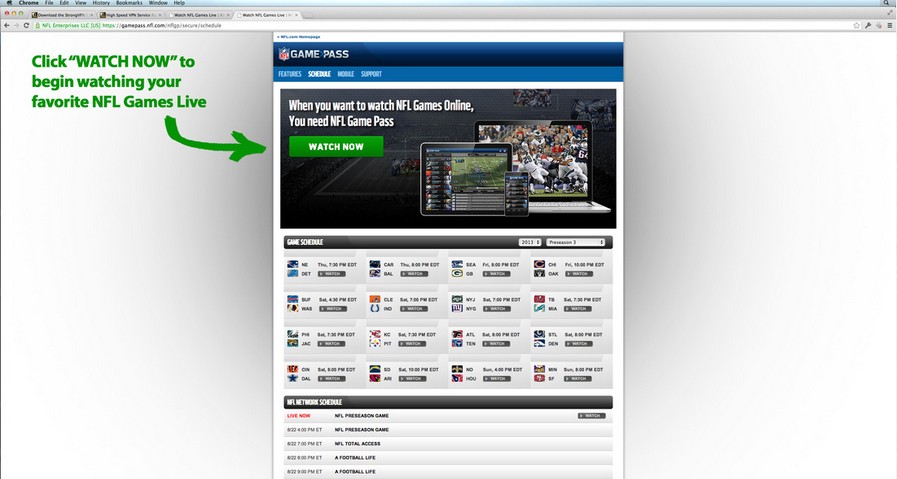 YOU'RE NOW WATCHING THE LIVE NFL GAME PASS STREAM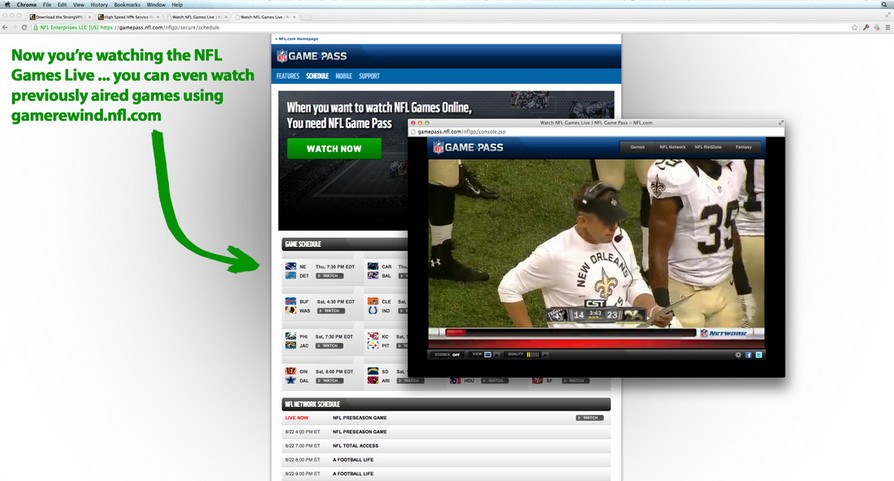 If NFL Game Pass is too expensive for you I hope this trick helps you get NFL Game pass free so you can enjoy watching all the games online. Enjoy the season!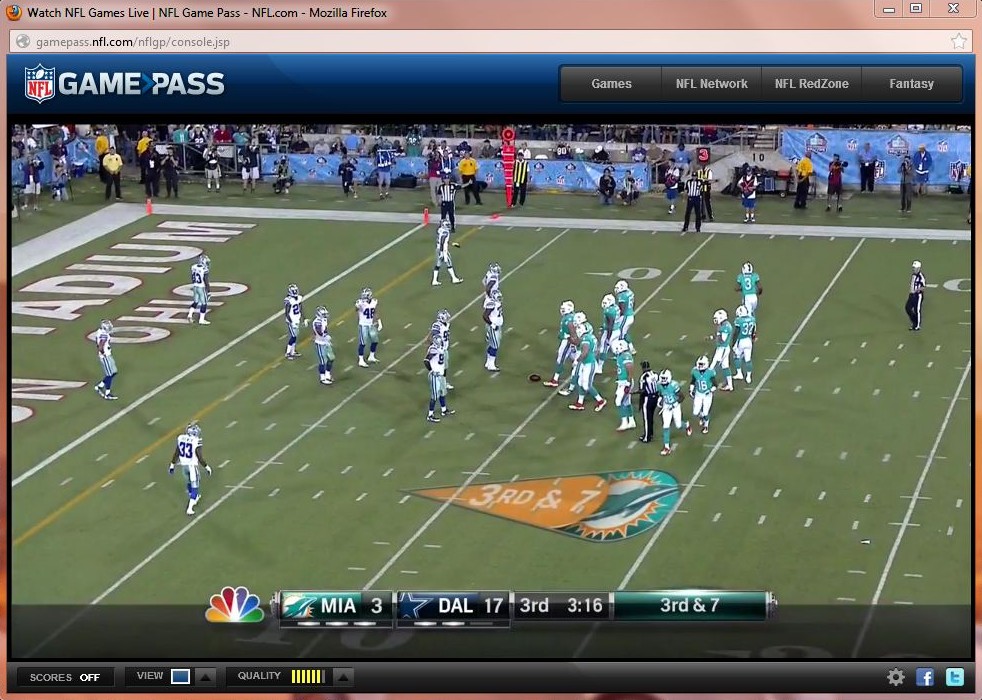 WATCH LIVE NFL GAME PASS GAMES ON YOUR HD TV
I have a Macbook Pro connected to my TV so I can enjoy watching the games full screen from my couch!
I use the bluetooth Apple Wireless Keyboard and bluetooth Apple Magic Trackpad to navigate the video player controls from the comfort of my couch.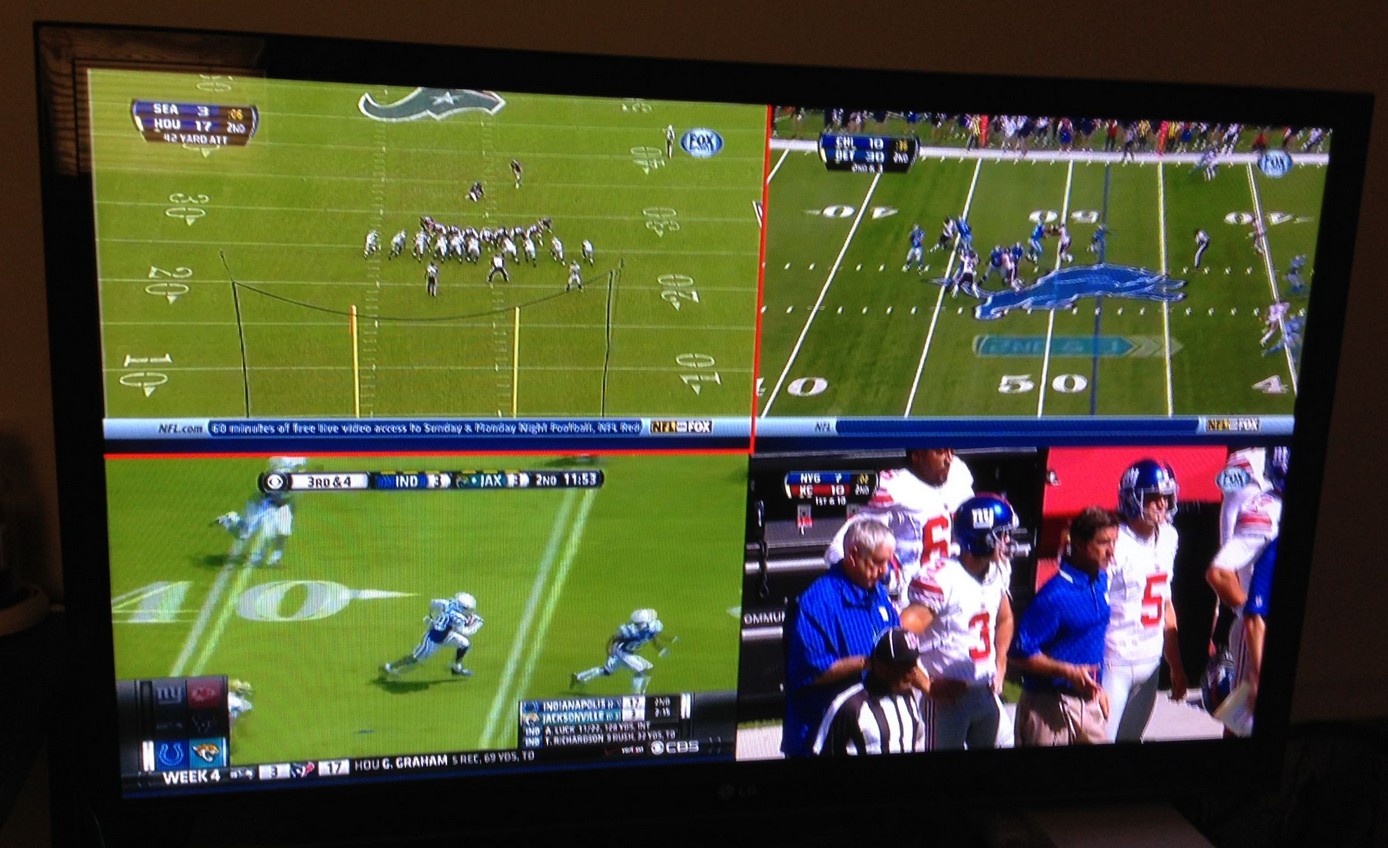 What you need is a VPN account !
Before you make an order, you can Trial our VPN Service for 3 days.

• Only $1.99

• High Speed
• All country server



---
$5 Package = 1 Account = VPN servers of US, AU, UK, CA, RU, Italy, Japan, Korea, HK, etc.

You can switch between our servers at any time (35+ countries vpn server)
Multi-VPN server package include: