If you are asking yourself how to watch Hulu, ABC, FOX, NBC and CBS outside USA from any place the answer is VPN. Virtual private network will allow you to access from any place in the world. With VPN for Hulu you will be able to enjoy in your favorite TV show or movie on ABC, FOX, NBC, and CBS no matter where is your location. All traffic is encrypted so you are 100% safe and anonymous. All support and steps how to setup your VPN account for Hulu you can find on our hulu vpn
One of the great things about my trip to New York was being able to watch a bunch of programs on Hulu. Hulu is a great service available in the US that lets you watch current programs over the Internet. There are a bunch of great shows on offer like House, Lost, Dollhouse and other shows not yet shown in Australia like Modern Family.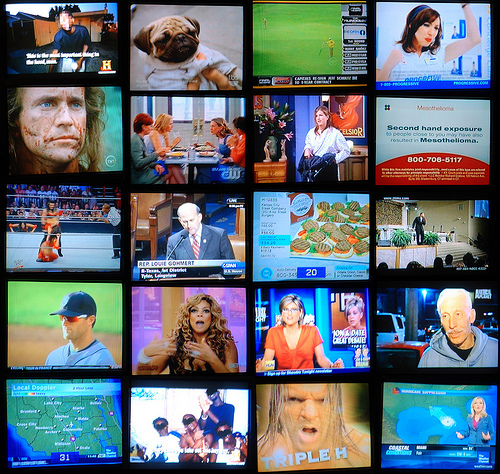 Unfortunately when I out of usa, licensing rules and IP addresses stopped me. When you try to watch anything, you get the Hulu black screen of nada.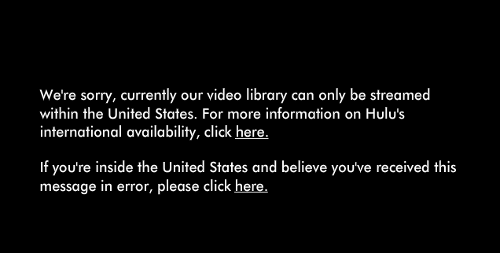 What you need is a VPN account!
---
$5 Package=One Account=US,AU,UK,CA,Russia,Italy,Spain,Japan,Korea,HK,India,etc.

You can switch between our servers at any time (35+ country vpn server)
One Year/365 days

• Only $35

• High Speed
• All country server



Multi-VPN server package include:

US

UK

CA

AU

Spain

France

Italy

Russia

Netherlands

Germany

Belgium

Denmark

Switzerland

Ireland

Poland

Romania

Czech Republic

Japan

Hong Kong

Korea

Vietnam

Philippines

Thailand

Indonesia

Malaysia

China

Singapore

India

Mexico

United Arab Emirates

Turkey

Colombia

Kuwait

Brazil

Argentina

Egypt

Israel

Saudi Arabia

South Africa