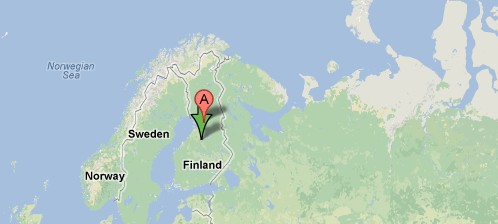 Finland (i/ˈfɪnlənd/; Finnish: Suomi (help·info); Swedish: Finland), officially the Republic of Finland,[5] is a Nordic country situated in the Fennoscandian region of Northern Europe. It is bordered by Sweden to the west, Norway to the north and Russia to the east, while Estonia lies to the south across the Gulf of Finland.
Watch the latest Finnish shows from anywhere in the world. Watch FST5 (Finlands Svenska Television) ,YLE TV1,YLE TV2,YLE Teema,Nelonen anywhere, anytime.These channels are normally restricted to Finland only.

Using the Finnish VPN Proxy Server, you now have full access to this content from outside of Finland
Helpon ja laadukkain tapa on ostaa $5 kuussa maksava VPN-yhteys
VpnTraffic - Kaikki yhdessä-TAP VPN , avaa Internet, ohita sijaintiin perustuvat estot!
Valitse palvelinsijainti 35+ maan VPN-palvelimista maailmanlaajuisesti. Tuki PPTP ja L2TP/IPSec.
Jos tarvitset, voit poistaa kaikkien sivustojen estot kuten Facebook, Twitter ja niin edelleen?
Jos haluat, voit vaihtaa IP-osoitteen?
Jos haluat, voit katsella BBC iplayer mistä tahansa päin maailmaa?
Jos haluat katsella Netflix US ulkopuolella?
VpnTraffic Android toiminnot:
-1 painalluksella yhdistää VPN palvelimeen, ilmainen ohjelma!
-Tallenna käyttäjätunnus/salasanat, ainoastaan tarvitsee valikoida palvelimen sijainti mihin yhdistää.
- Ei siirtonopeus rajoituksia.
- Salaa internet liikenteesi.
- Kiertää valtion ja yritysten rajoitukset, kiertää paikka-kohtaiset estot.
- Loputtomat vaihdot VPN server paikkojen välillä. (35+ Valtiota ympäri maailman)
- Tukea pptp and l2tp/ipsec
- Toimii myös wifi, 3G, GSM, ja kaikkien puhelin liittymien kanssa.
VPN serverit ympäri maan:
- Eurooppa :UK,Ranska,Saksa,Ruotsi,Venäjä,Espanja,Sveitsi,Italia, Alankomaat,Norja,Tanska,Belgia,Tsekki,Puola,Romania
- Amerikka: USA,Kanada,Meksiko,Kolumbia,Argentiina,Brazilia
- Aasia: Kiina,Intia,Japani,Arabiemiirikunnat,Malesia,Singapore,Korea,Turkki,Indonesia,Thaimaa,Filippiinit,Hong Kong,Vietnam,Israel,Saudi Arabia,Kuwait
- Muut:Australia
Ei ainoastaan Android sovellus,VpnTraffic tukee myös muita järjestelmiä, Turvaa sinun PC or Mac.
VpnTraffic - Estot pois internetistä, Voit käytää Skype, VOIP, katsoa TV kanavia ja video lähetyksiä kuten Hulu, Netflix, BBC iPlayer. Ohittaa paikkakohtaiset estot! 40+ Maa VPN palvelimia maailmanlaajuisesti. Tukee pptp ja l2tp/ipsec.
What you need is a VPN account !
Before you make an order, you can Trial our VPN Service for 3 days.

• Only $1.99

• High Speed
• All country server



---
$5 Package = 1 Account = VPN servers of US, AU, UK, CA, RU, Italy, Japan, Korea, HK, etc.

You can switch between our servers at any time (35+ countries vpn server)
One Year/365 days

• Only $35

• High Speed
• All country server



Multi-VPN server package include:

US

UK

Canada

Australia

Spain

France

Italy

Russia

Netherlands

Germany

Belgium

Denmark

Portugal

Finland

Ireland

Poland

Romania

Czech Republic

Greece

Ukraine

Hungary

Luxembourg

Austria

Sweden

Norway

Cyprus

Switzerland

Turkey

Philippines

Thailand

Indonesia

Malaysia

Brunei

China

Taiwan

Singapore

India

Japan

Korea

Vietnam

United Arab Emirates

HongKong

Bangladesh

Pakistan

Kuwait

Egypt

Israel

Saudi Arabia

Jordan

South Africa

Kenya

Colombia

Brazil

Argentina

Chile

Venezuela

Mexico

Peru

Panama

Ecuador

Uruguay