Virtual Private Network (VPN) technology allows a computer which uses a public Internet connection join a private network in a secure way.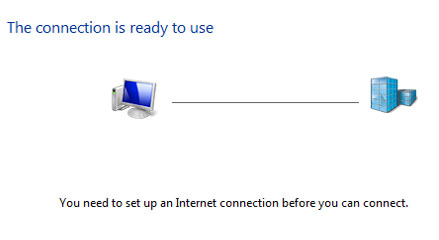 Adding VPN in Windows 8 for work/school
1. In your Metro Start Menu, click on the lower left corner and the Start menu pops up. Click on Search.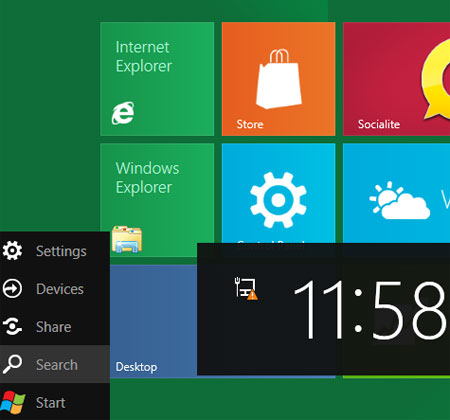 2. Next, type VPN in the Search App box. Select 'Set up a virtual private network (VPN) connection' on the left side. If you dont see anything on the left side then you may have to click Settings below the Search App box.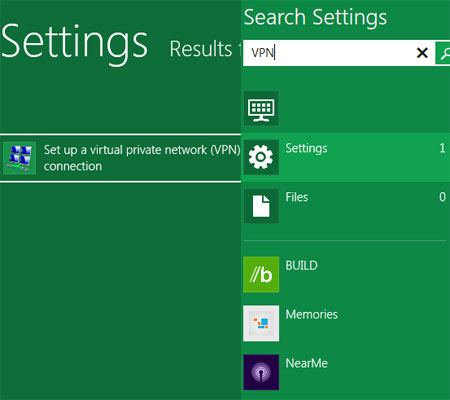 3. If you just want to set up VPN for now without Internet Connection then select I'll set up an Internet connection later.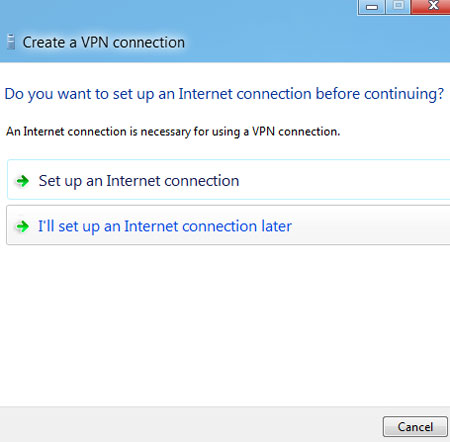 4. Now you have to put the internet and destination VPN name. You have to obtain these information from the VPN provider you are connecting to. Usually, the network administrator has these information.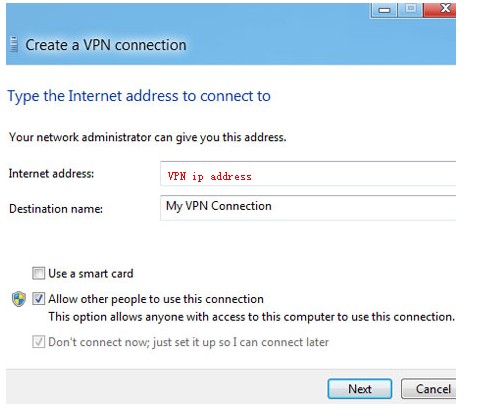 5. Enter your login credential i.e. username and password. Then click on the Create button.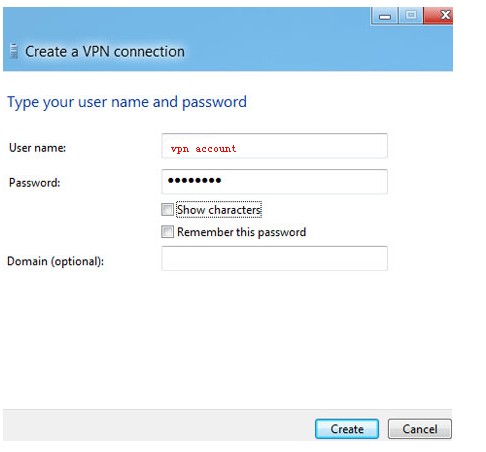 6. Finally, Click on the Close button.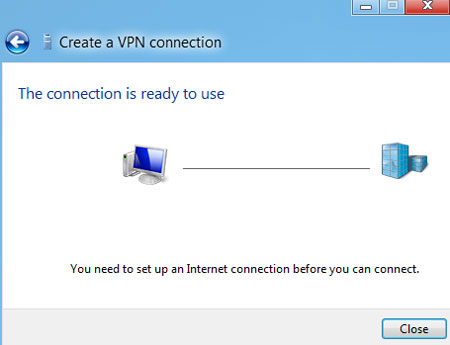 What you need is a VPN account !
Before you make order, You can Trial 3 Days VPN Service

• Only $1.99

• High Speed
• All country server



$5 Package=One Account=US,AU,UK,CA,Russia,Italy,Spain,Japan,Korea,HK,India,etc.

You can switch between our servers at any time (35+ countries vpn server)
One Year/365 days

• Only $35

• High Speed
• All country server



Multi-VPN server package include:

US

UK

CA

AU

Spain

France

Italy

Russia

Netherlands

Germany

Belgium

Denmark

Ireland

Poland

Romania

Czech Republic

Greece

Japan

Korea

Hong Kong

Vietnam

Philippines

Thailand

Indonesia

Malaysia

China

Singapore

India

Mexico

United Arab Emirates

Turkey

Colombia

Kuwait

Brazil

Argentina

Chile

Egypt

Israel

Saudi Arabia

South Africa