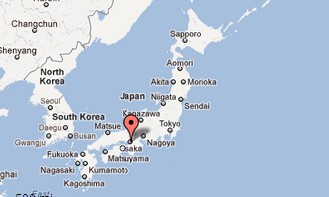 Japan (Japanese: 日本 Nihon or Nippon; formally 日本国 Nippon-koku or Nihon-koku, literally the State of Japan) is an island nation in East Asia. Located in the Pacific Ocean, it lies to the east of the Sea of Japan, China, North Korea, South Korea and Russia, stretching from the Sea of Okhotsk in the north to the East China Sea and Taiwan in the south. The characters that make up Japan's name mean "sun-origin", which is why Japan is sometimes referred to as the "Land of the Rising Sun".
Buy Japan VPN only $5, include japan ip can visit some japan sites unlimited.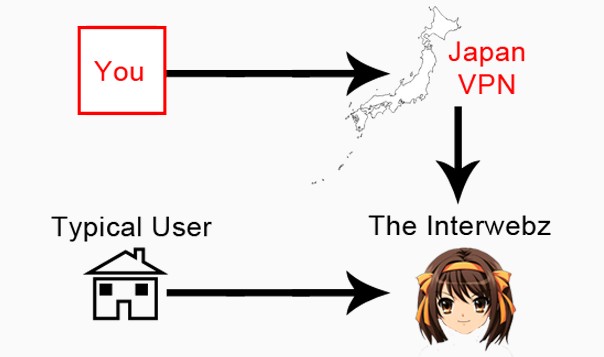 米国のvpnがなければ、米国のipアドレスを所有できるようにし、地域の制限が解除のipアドレスを、正常な訪問、hulu,netflix,NBCサイトを無料で動画を見て観覧支持ipad iphoneをandroidなど様々なシステムだ.
Vpntrafficはワンタッチダイヤルアップのソフトで、地域制限を突破し、IPを変えることで、セキュリティの確保とプライバシーの保護ができます。わずらわしい設定無く、ワンタッチでダイヤルアップできます。pptp、l2tp/ipsecをサポートするサーバーが世界中に設置され、Facebook・Twitter・Youtube・BBC iPlayerなどのご利用をお手助けします。
主な機能:
1.わずらわしい設定無く、ワンタッチでダイヤルアップ、ユーザー名と暗証番号を保存。
2.制限流量がなく、高速かつ安定。
3.地域制限とIP制限を突破。
4.pptpとl2tp/ipsecをサポート。
5.wifi、3G、GSMに適用。
接続自由なVPNサーバー所在国:
- Europe:UK, France, Germany, Sweden,Russia,Spain,Switzerland,Italy,Netherlands,Norway,Denmark,Belgium,Czech,Poland,Romania
- America: USA,Canada,Mexico,Colombia,Argentina,Brazil
- Asia: China,India,Japan,United Arab Emirates,Malaysia,Singapore,Korea,Turkey,Indonesia,Thailand,Philippines,Hong Kong,Vietnam,Israel,Saudi Arabia,Kuwait
- Other:Australia
androidだけじゃなく、PCやMacなどの環境でもご利用いただけます。
VpnTrafficシリーズはユーザーのニーズに合わせたバリエーションもあるので、
What you need is a VPN account !
Before you make an order, you can Trial our VPN Service for 3 days.

• Only $1.99

• High Speed
• All country server



---
$5 Package = 1 Account = VPN servers of US, AU, UK, CA, RU, Italy, Japan, Korea, HK, etc.

You can switch between our servers at any time (35+ countries vpn server)
One Year/365 days

• Only $35

• High Speed
• All country server



Multi-VPN server package include:

US

UK

Canada

Australia

Spain

France

Italy

Russia

Netherlands

Germany

Belgium

Denmark

Portugal

Finland

Ireland

Poland

Romania

Czech Republic

Greece

Ukraine

Hungary

Luxembourg

Austria

Sweden

Norway

Cyprus

Switzerland

Turkey

Philippines

Thailand

Indonesia

Malaysia

Brunei

China

Taiwan

Singapore

India

Japan

Korea

Vietnam

United Arab Emirates

HongKong

Bangladesh

Pakistan

Kuwait

Egypt

Israel

Saudi Arabia

Jordan

South Africa

Kenya

Colombia

Brazil

Argentina

Chile

Venezuela

Mexico

Peru

Panama

Ecuador

Bolivia