In the contemporary time, when internet has a bigger role to play in the people's life worldwide, being unable to open a particular website undoubtedly sucks. However, to act as a breather legions of bypassing techniques get surfaced now and then, whether or not they are efficacious, solely rests on the extent of censorship in the respective countries. Of all the below mentioned bypassing Internet censorship techniques, VPN for sure, holds an upper hand. Let us take them one by one.
Perhaps you are living in Belize,China,Thailand,Malaysia,Japan,UAE (United Arab Emirates - Dubai Abu Dhabi),Iran,Egypt,Yemen,Pakistan,Jordan, Bahrain, Kuwait, Qatar (Doha), Oman (Muscat), Lebanon, Syria, Saudi Arabia (KSA) and find that they regulate what you can access and can't access online. Some also block VoIP (Voice Over Internet Protocol) which Skype, Net2Phone and other similar programs heavily rely on to function. Some ISP's Omantel, etisalat, Qtel & BTL.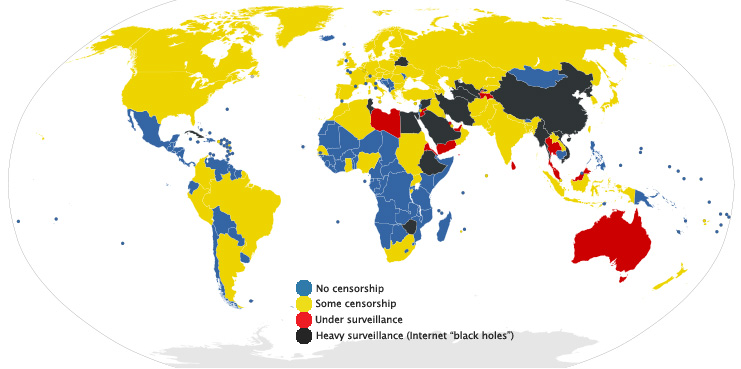 The Virtual Private Network is above all, when it comes to bypassing the websites that are completely inaccessible otherwise. Countries that have been successful in devising foolproof strategies to nullify the effect of rest of the other website techniques are yet to find a concrete solution to nail down the VPN.
Do you want to bypass the ISP Internet Surfing restrictions? Such as Bypass Internet Censorship? If yes, you would Need a VPN Account to Unblock!
What you need is a VPN account !
Before you make an order, you can Trial our VPN Service for 3 days.

• Only $1.99

• High Speed
• All country server



---
$5 Package = 1 Account = VPN servers of US, AU, UK, CA, RU, Italy, Japan, Korea, HK, etc.

You can switch between our servers at any time (35+ countries vpn server)
One Year/365 days

• Only $35

• High Speed
• All country server



Multi-VPN server package include:

US

UK

CA

AU

Spain

France

Italy

Russia

Netherlands

Germany

Belgium

Denmark

Ireland

Poland

Romania

Czech Republic

Greece

Ukraine

Japan

Korea

Hong Kong

Vietnam

Philippines

Thailand

Indonesia

Malaysia

China

Singapore

India

Mexico

United Arab Emirates

Turkey

Colombia

Kuwait

Cyprus

Brazil

Argentina

Chile

Egypt

Israel

Saudi Arabia

South Africa

Kenya